Apocalypse Cow
You've heard of the zombie apocalypse, now it's time to have herd (groan) of the cow apocalypse. Cows have taken over, help Farmer Joe take out as many as possible before he's overrun.
The objective is simple: shoot as many cows (and earn as many points) as possible before Farmer Joe gets overrun. Earn bonus points by shooting the bonus cows, and dropping the heads of flying cows onto the running cows. Just don't shoot the death cow! Shoot the death cow and it's game over and no points.
Screenshots: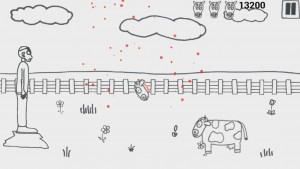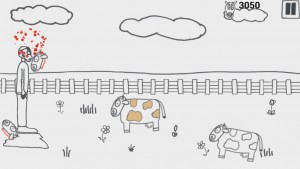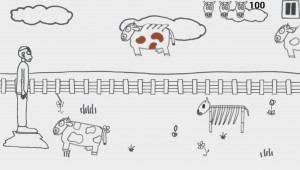 Reviews:
"Man, I hate that death cow."
My girlfriend's sister
"Bloody death cow"
My Mum
Now available in the Google Play Store.